Latest Announcement
Final Exam , November 4th and November 11th, 2017
Recent News
0 Comments
Final Exam , November 4th and November 11th, 2017...
Read More →
0 Comments
Following Survey and Observation, IFA Fun Walk for this month will be on Mar 26, 2016 @ Cullen Park....
Read More →
Islamic Family Academy
It's a FACT: Living in the US is by choice, no religious course taught in public school, time is required to balance our life.
Considering these facts, parents faces many challenges that come not only from societies (mostly neighborhood and public school) but also from internal family. Discipline and commitment shall come from parent to ensure family follow the right guideline according to Islam. In this essence, parent shall set as an example to children. IFA programs are designed for the entire member of family for growing together.
Our Neighbors
Untuk Bapak/Ibu yang berkeinginan untuk menyekolahkan anaknya di sekolah Islam, hari Minggu ini dari pukul 6:15 sampai 8:00 sore, Houston Quranic Academy (HQA) akan Open House. Di waktu yang sama Katy Islamic Academy Childcare juga akan Open House. Kedua fasilitas di atas berada di lingkungan Masjid MAS Katy Center di ... Read more →
More from Our Neighbors
Articles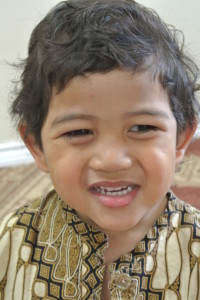 His name is Rashid. I do not know his full name. All I know he lives in Katy area and he is about 3 years old now. As many other kids love do, he also likes jumping, screaming, running around, mimicking others and so on. Every Saturday, I... Read more →
More Articles